Ready-made miners
/
HARVEY Business Lite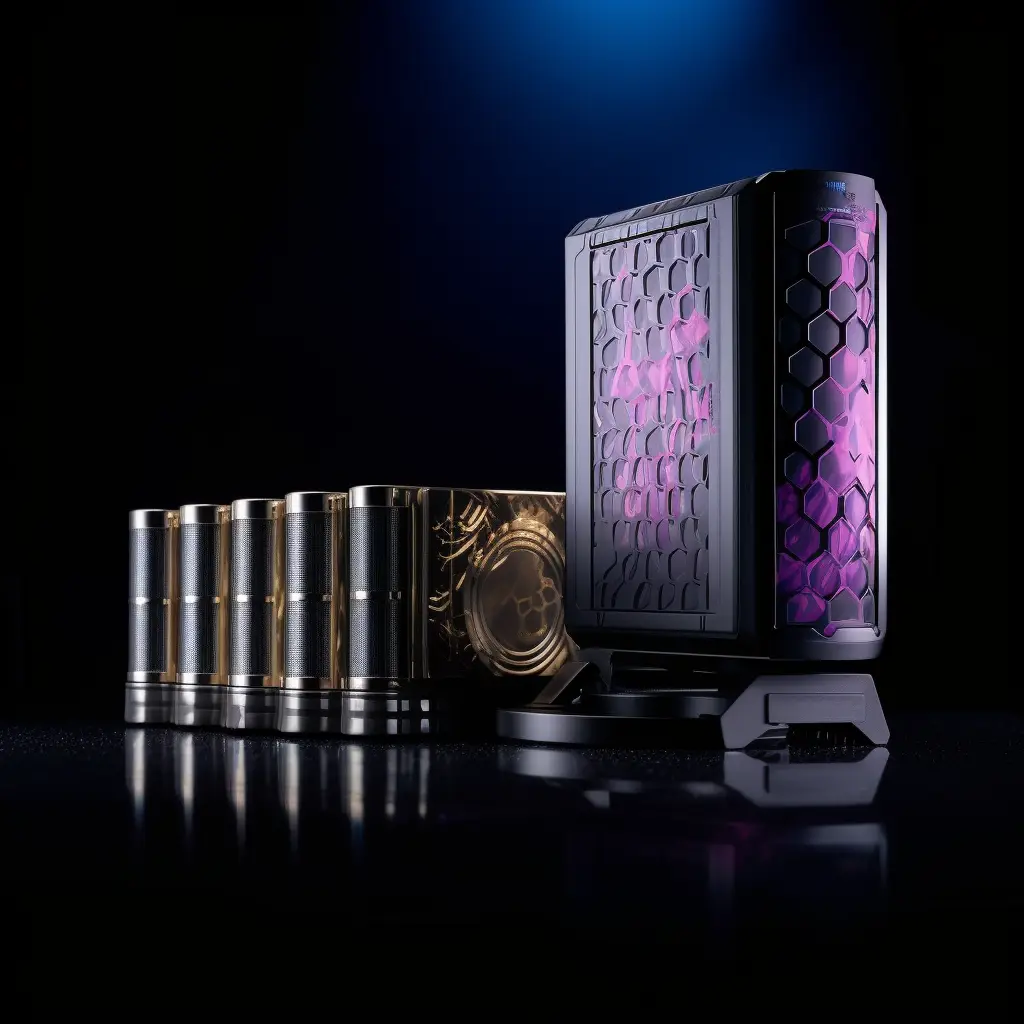 HARVEY Business Lite
from 12 814,00 USD
An ideal choice for small businesses interested in entering the world of cryptocurrency mining. It supports Chia and up to 50 forks, enabling growth on a larger scale. It has 108TB of storage space for farming while consuming only 280W of power.
* The presented graphic was generated by AI and does not reflect the exact appearance of the real product.
Remote Support
Full training and a month of free remote support for your Chia miner
With our remote support, you don't have to worry about the day-to-day operation of your miner. Our team will handle updates, monitoring, and potential issue-solving, so you can enjoy the reliability and performance of your Chia miner without any worries.
Warranty
24/36 months warranty
In addition, our miners are covered by a 24-month warranty (Home version) and a 36-month warranty (Business version). This will give you peace of mind and the assurance that you'll receive necessary technical support if needed, which is another advantage of our offer.
Innovative, Efficient, and Stylish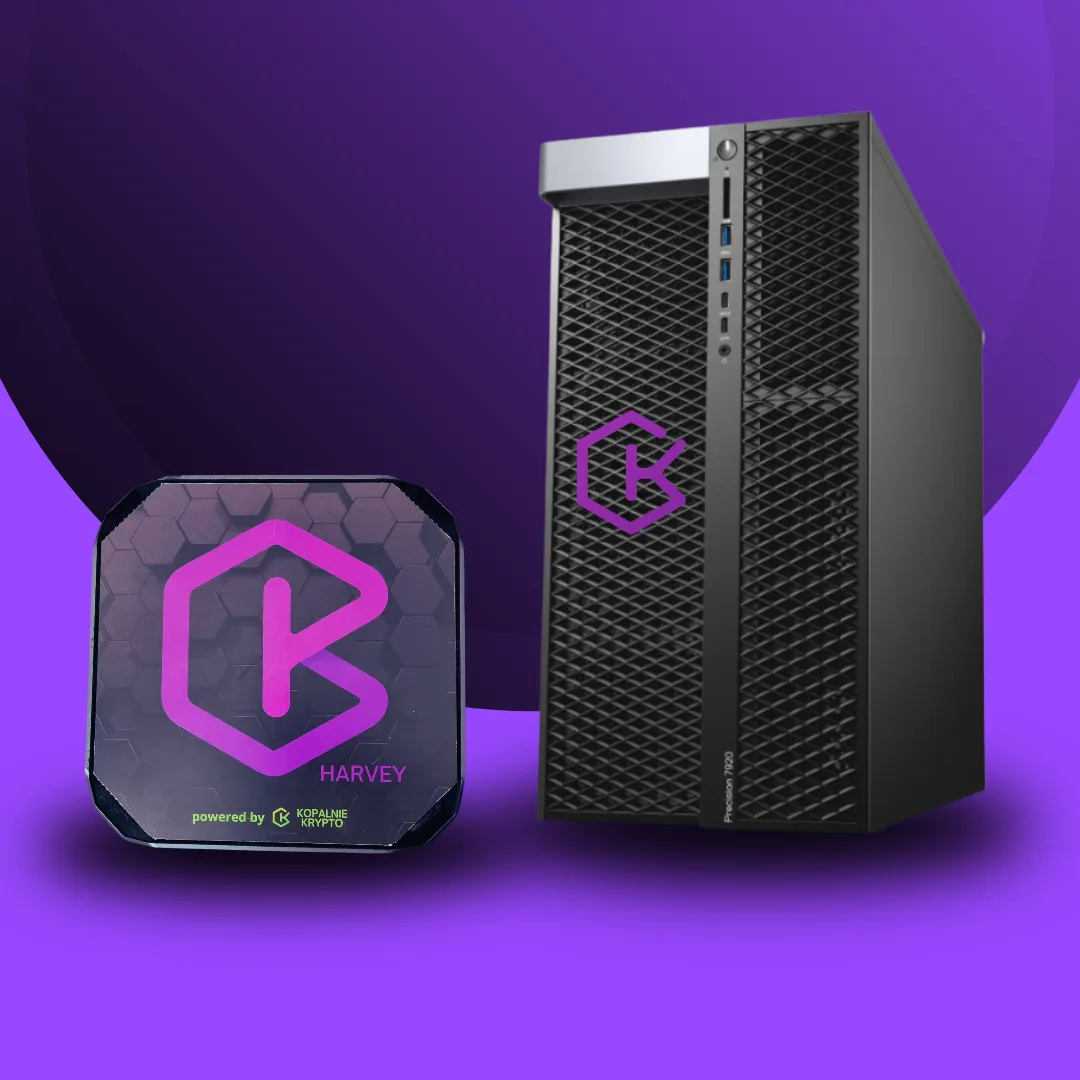 Compact High-Quality Casing
Our Home and Business version miners are assembled in durable, well-designed casings. They offer exceptional airflow and an elegant design for serious users. We also made sure that the miners don't take up excessive space - compactness is essential in today's times.
Hardware Based on Business Designs
Both the Home and Business version miners are based on business-class or server-class designs. This means they can operate continuously 24/7. The high quality of our equipment comes from the fact that they're not "hodgepodge" systems built from whatever is at hand. We employ proven designs, allowing us to offer our customers reliable hardware of above-average quality.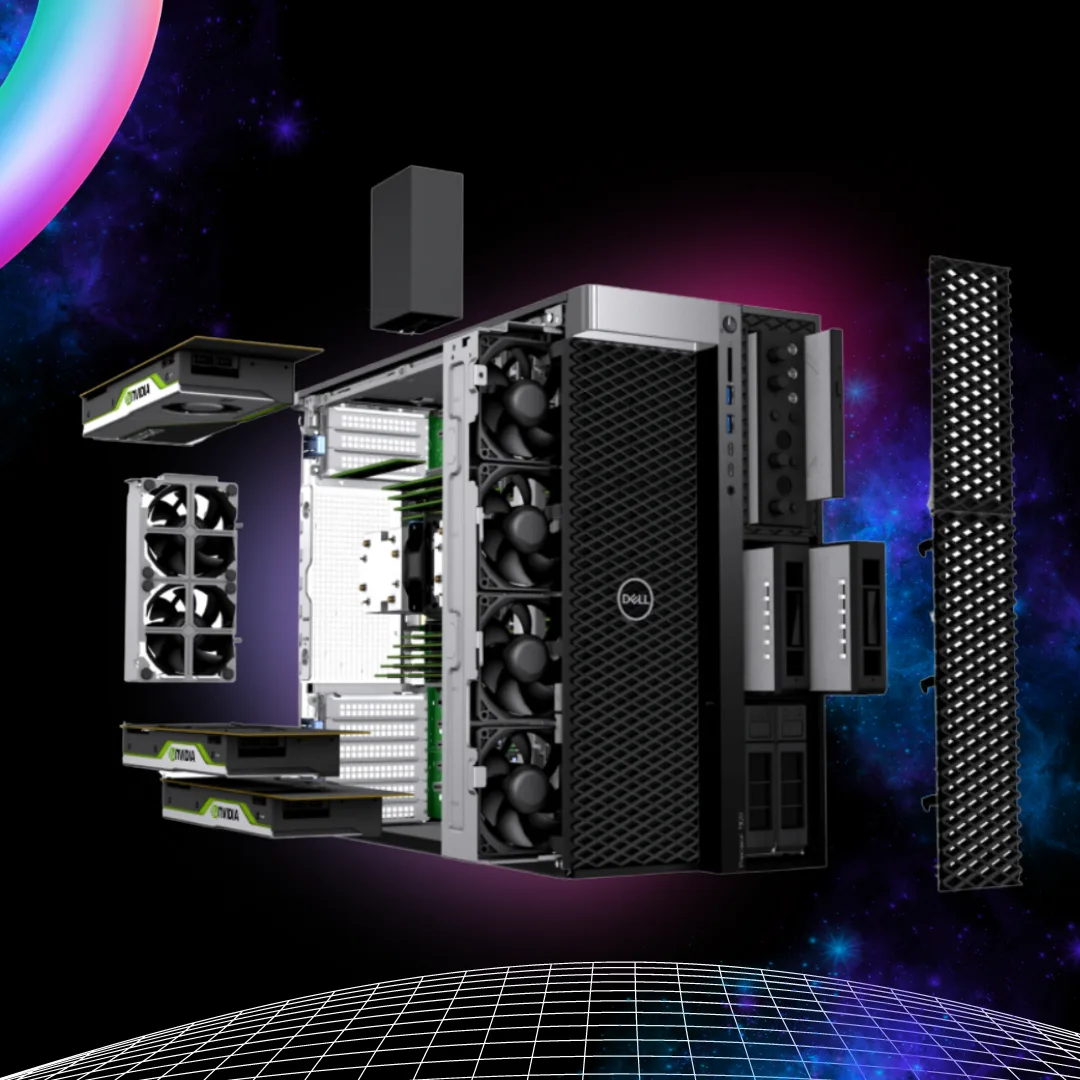 High-Quality Base Components
Our miners are powered by high-quality components from the business sector. The heart of each miner is one or even two Intel Xeon processors embedded in a solid motherboard with above-average expansion and adaptability capabilities. This is complemented by RAM with error correction capabilities. We don't skimp on its capacity - our top designs are equipped with an average of 512 GB of RAM.
Secure
and Energy-Efficient Certified Power Supply
Power supply adapted to the number of drives with an 80 PLUS Platinum certificate, ensuring safety and energy efficiency.
Secure and Energy-Efficient Power Supply
Equipment without a good power supply would merely be interior decoration. Therefore, the delivery of power to our miners is managed by power supplies with the most reliable design possible. They are equipped with a series of protections and power reserves appropriate to the equipment. The 80 Plus Platinum certification stands for energy efficiency and ensures that the power supply has minimal energy losses.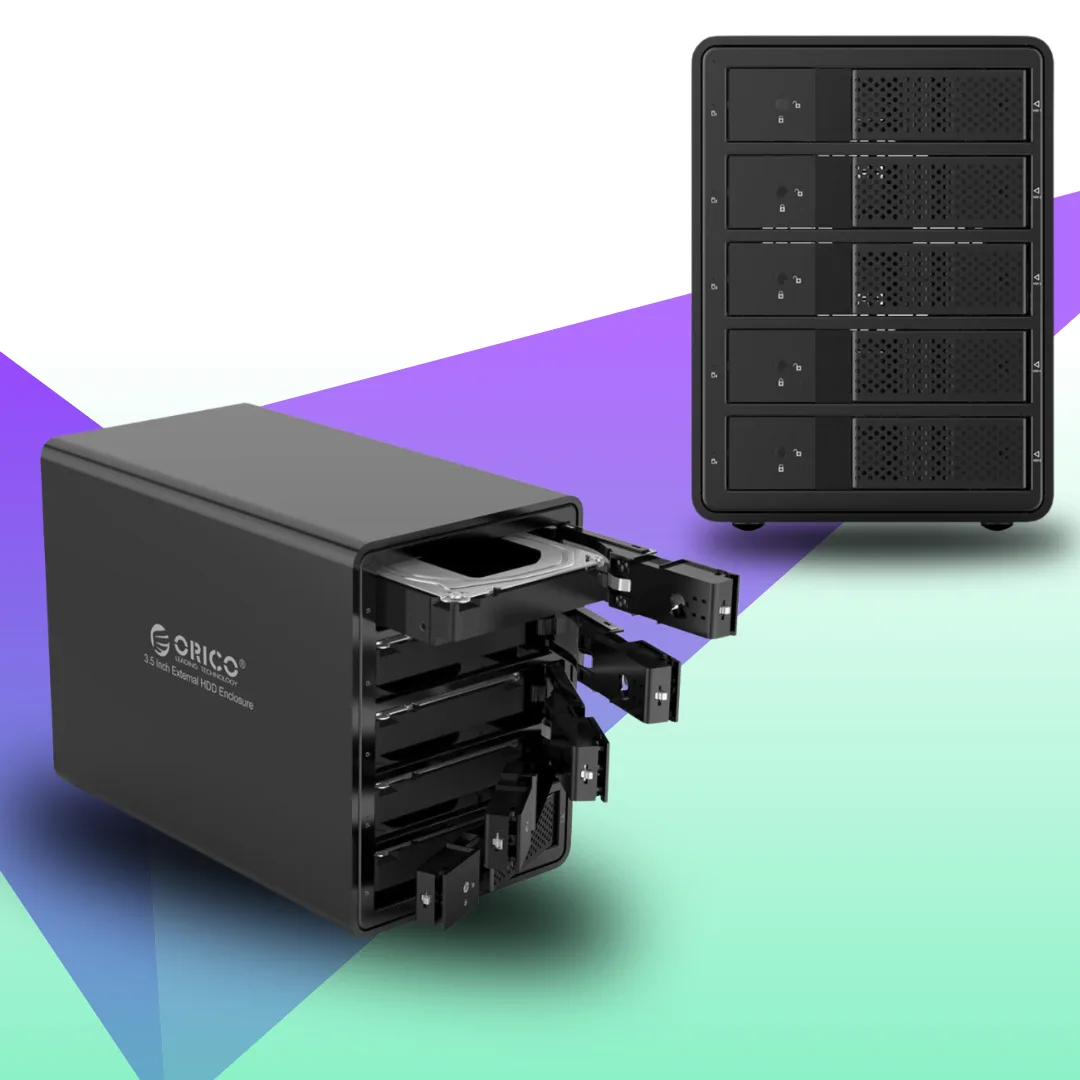 High-Capacity Corporate-Class Hard Drives
Chia miners operate based on hard drives. The larger the capacity, the higher the chance of mining. Based on years of experience, we've noticed that terabytes aren't everything. Speed, reliability, and operational culture also matter. The drives should be capable of continuous operation while maintaining desired performance. To achieve this goal, we use high-capacity corporate-class hard drives. Their presence significantly increases profit potential, something consumer-class drives can't achieve.
Possibility of Further Expansion
Lately, we've seen a wave of devices that can be called "one-time-use." They offer no possibility of expansion and are destined to become electronic waste. We don't accept such a situation, which is why our miners provide options for further expansion if needed.
There's nothing stopping you from increasing RAM, drive capacity, or even changing processors. If there's not enough room in the casing for drives - all is not lost. We also offer disk arrays directly connected to the miners or via the network.
Frequently Asked Questions and Answers
Not as high as you might think. Our miners have been built and configured to consume as little electricity as possible.
After measuring power consumption, it turns out that our designs consume as much power as high-end gaming computers. However, unlike them, our miners earn for themselves.
We have calculated that the monthly maintenance cost is 84 zł - 184 zł for the Home version and 155 zł - 640 zł for the Business version.
Each miner includes a description that provides power consumption information. Based on this, you can calculate the miner's maintenance cost using an electricity consumption calculator, for example here:
Absolutely, yes. Along with the purchase of our equipment, the user receives detailed yet simple instructions on how to set up the miner. However, we understand that some people might not feel comfortable with technical matters. In such cases, we will visit the customer in person and then connect and set up the miner on-site.
We also asked ourselves this question and made every effort to provide the best answer.
At the beginning of our operations, we created an extensive text where we described the profitability of Chia mining using our miner as an example.
To read the article on this topic, please click here.
Absolutely. Anyone, whether using our equipment or their own setup, can rely on our support for Chia plotting and farming software.
Users of our own miners receive this service included in the price along with a month of remote support (which can be extended by purchasing a remote support subscription).
Currently, the best results can be achieved using plots in K34 format. Therefore, our miners are configured to generate plots in this format.
Upon customer request, we can set the plotter to generate plots in other formats as well.
Our miners are compatible with all Chia forks.
The total disk capacity in our miners varies depending on the model. The more affordable models in our offer have a capacity of 32 TB, while the top-end constructions offer storage of around 1032 TB.
However, there's nothing stopping you from installing more hard drives in the future or upgrading to higher-capacity drives.
The process of exchanging Chia for Polish złoty (PLN) consists of two stages. The first involves converting Chia to USDT (a stablecoin pegged to the US dollar). This can be done through exchanges such as MEXC (www.mexc.com).
Next, you can exchange USDT for Polish złoty. The Kanga Exchange (https://kanga.exchange/pl) will be invaluable here.
We also created a video guide some time ago demonstrating how to buy Chia with złoty. The process of selling Chia is the reverse of what's shown in the video.
The guide is available at the following address:
https://kopalniekrypto.pl/jak-kupic-chia-xch
Our offered miners are based on high-grade server hardware. This means they are designed for continuous 24/7 operation for many years. It is anticipated that our miners will operate flawlessly until the adoption of newer technologies, which is far into the future.
For optimal performance, the user should have a fiber optic internet connection. Lack of access to such a connection doesn't mean the end of the world, but it significantly reduces the chances of successful Chia mining.
For home users, providing standard living conditions is sufficient.
Just remember not to place the miner in the basement or attic, as the temperature and humidity levels there can damage the equipment.
Business users should ensure proper air circulation or air conditioning at the installation site.