Kopalnie Krypto Team - Sunday 27 November 2022
STAI Global - energy flowing from ecology
One of the greatest challenges of our time is taking decisive actions against climate change. There are various ways to approach this, and one of the crucial aspects is transitioning to clean energy. Renewable sources must replace fossil fuels in the long term to reduce carbon dioxide emissions. A significant step towards achieving this goal is making electric vehicles more appealing to consumers. Undoubtedly, the purchase price plays a major role, but it is equally important to reduce operating costs. Charging stations for electric cars and scooters are not a novelty, but their popularity is growing. And in this regard, Station-I can make its contribution.
Station-I - multipurpose charging station
Station-I charging stations will be powered exclusively by green energy. They will be equipped with an independent photovoltaic installation, allowing them to generate energy through solar panels without the need for external power sources.
These stations will offer conventional payment methods, but the main goal of their design is to enable payments with the cryptocurrency STAI. It is based on Chia's code and its blockchain also operates on Proof Of Space And Time technology. This means that STAI, as a Chia fork, inherits one of its key features - exceptional environmental friendliness.
Overall concept of Station-I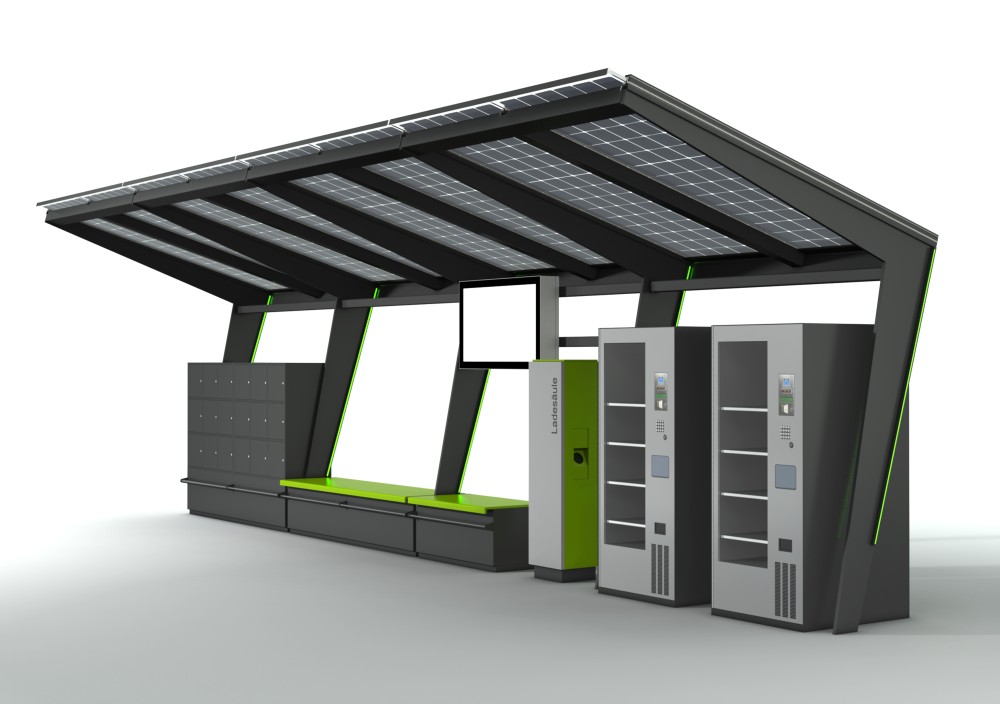 Source: https://stai.global
The idea behind Station-I is to offer charging stations that are environmentally friendly, cost-effective, and adaptable to the specific requirements of each location. Therefore, Station-I is based on a modular design, unlike standardized projects. This allows for the construction of both small charging stations and larger energy replenishment facilities. This design approach enables customization to optimize the use of a given space.
Station-I will also allow for the use of additional components that expand its basic charging functions with additional options.
These can include:
Modular rooftop systems equipped with solar panels and lighting.
Seating areas with optional energy storage.
Lockers for secure item storage.
Parcel pickup stations.
Vending machines for beverages and snacks.
Status display monitors.
Environmentally-friendly devices such as particulate matter filters or activated carbon filters.
The components of Station-I are designed with an emphasis on high quality and energy-efficient technologies. The entire station can be operated through user-friendly software, eliminating the need for on-site personnel. The first self-service stations are currently being built in Germany and Japan. One charging station is capable of delivering 150 to 300 kW of energy, depending on its model. The general-purpose vending machine can hold 250 to 300 units of food or beverages. In the long term, partly due to the flexibility provided by Station-I, an international network of stations will need to be established. Payments can be made using RFID cards, EC cards, credit cards, or STAI.
What is STAI Coin?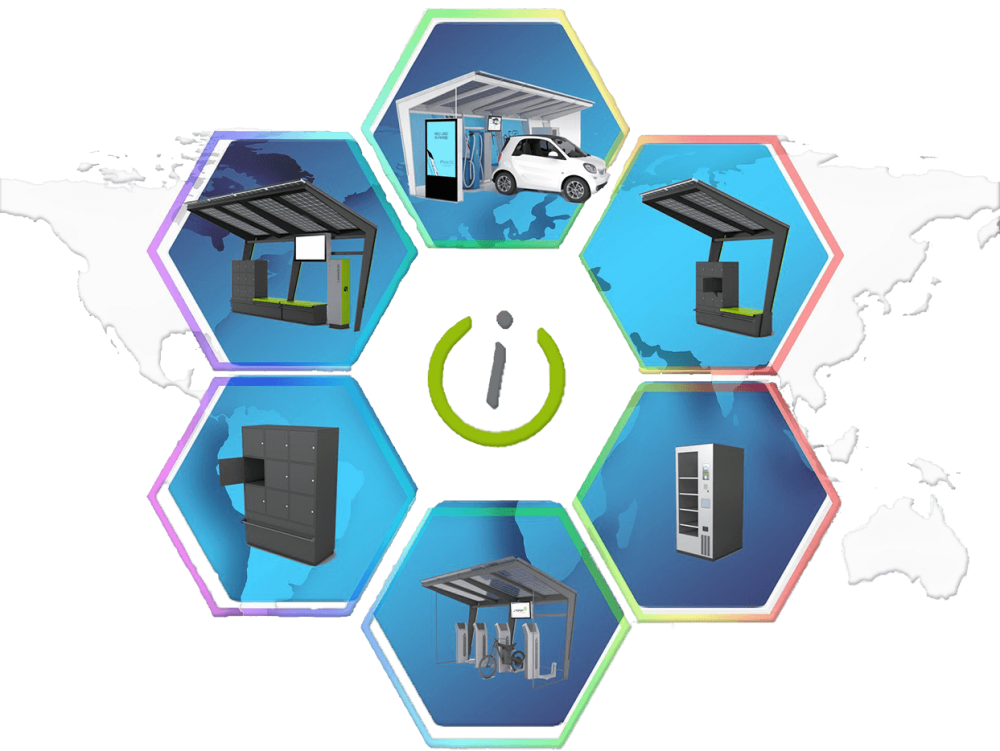 Source: https://stai.global
STAI is a cryptocurrency based on Chia's code. As its fork, it shares a significant part of its code and thus inherits some of its features. Most importantly, it relies on the Proof Of Space And Time mechanism. Like Chia, its mining is based on disk space. Furthermore, the relationship between these two cryptocurrencies allows the use of existing Chia Network plots for STAI. This cryptocurrency was primarily developed with the idea of Station-I charging stations in mind. Naturally, it can be exchanged and used within the free market, just like other cryptocurrencies. A unique feature of STAI is the ability to obtain a dedicated card. It will serve as a medium to access STAI resources, and there are plans to support discounts, special offers, or full cost reimbursements. A digital version of the STAI card will also be created as a phone application.
As seen, the STAI initiative is a promising step towards environmental protection. Not only does it support electric vehicles powered by green energy through the Station-I project, but it also enables payments with a dedicated cryptocurrency based on Chia, which we know is a leader among eco-friendly options.