Kopalnie Krypto Team - Monday 4 September 2023
Client Update for Chia! Premiere of Chia Network 2.0!
A momentous time has arrived! Chia 2.0 has seen the light of day! Lots of new features, improvements, fixes, and protocol updates. There's plenty to be excited about, but don't worry – we'll try not to bore you with technical jargon, but if we do, just a little. Let's explore this key update together, which Chia Network calls another step towards a better blockchain.
Future-proofing - plot grinding
At the beginning of the year, Chia Network introduced the ability to create compressed plots using graphics cards. These functionalities were optional and available for experienced users. The latest release has introduced protocol updates that fully implement these features. However, some limitations were introduced to prevent abuse in the future.
Plotting using GPUs allows for rapid creation of plots. However, there's a risk of generating them too quickly. Why "risk"? The faster, the better, right? Well, if someone creates a plot too quickly (in less than 28 seconds) and does so economically, they can endlessly create and delete plots without the need to save them to a hard drive. This phenomenon is called plot grinding and resembles the Proof of Work method, thus contradicting the principles of Proof of Space. Just imagine a Chia miner equipped solely with graphics cards creating temporary plots. If a plot doesn't yield a block, it's discarded, and another one is created immediately.
With current hardware, plot grinding is not possible but technology keeps advancing. Therefore, Chia Network took preventive measures now. Their goal is to deter farmers from attempting to grind and encourage them to store plots on hard drives. How? By manipulating the plot filter.
The plot filter does exactly what its name suggests - it either lets through or rejects plots. Currently, this filter value is 512. This means that only one in 512 plots will be allowed through, giving the farmer a chance to mine a block. The remaining 511 plots won't qualify to solve a given cryptographic puzzle. In this way, it's possible to reduce the number of read and write operations on hard drives, thus extending their lifespan.
Chia Network decided that every three years, the value of the filter will be cut in half. As a result, more plots will qualify for hitting a block. Indeed, hard drives will work a bit harder, but this will make plot grinding using graphics cards less profitable. Farmers will be incentivized to use the network according to its creators' intentions.
This approach represents a significant change in the protocol, also known as a hard fork. These changes are so drastic that they create a new blockchain composed of nodes that have been updated. According to Chia Network's policy, hard forks are a last resort since they lead to the emergence of incompatible blockchains, one of which adheres to new rules, while the other sticks to the old order.
The first reduction of the plot filter will take place in June 2024. That's when the hard fork will occur.
Bladebit plotter update
Version 2.0 of the Chia client introduces a number of improvements in plotting and farming. Let's start with version 3.0 of the Bladebit plotter. The new release allows creating compressed plots in RAM using compatible graphics cards or processors. This method consumes the least energy and doesn't wear out SSD excessively. It also requires 256 GB of RAM when using a graphics card or 416 GB if we decide to rely solely on the processor.
Most farmers don't have access to server-class hardware or workstations meeting the above requirements. Therefore, in version 3.1 of the Bladebit plotter (to be released in the next Chia client version), there will be support for devices with just 64 GB of RAM. The key here will be SSD assistance, but this will result in its faster wear.
Source: chia.net
However, we believe that it is not worth resorting to half-measures and unnecessarily straining SSD drives. In our offer, we have high-quality Harvey miners, which meet the requirements for creating compressed plots in RAM memory. Despite this, we are excited about the possibility of support for weaker constructions. The aforementioned changes do not have to be used only by the least powerful devices.
More about plot compression
Plot compression increases the number of plots we can fit on our hard drives. This, in turn, increases the number of rewards. However, it should be noted that plot compression requires subsequent decompression, and the miner's computing power is responsible for this. In other words, the more we compress the plots, the more disk space we will save, and the more we will burden our processors with additional work. Plot compression requires re-creating all plots, but there's no need to worry - it is entirely optional.
Old, uncompressed plots will still run on the Chia 2.0 blockchain. Nevertheless, most farmers should consider re-plotting to increase their chances of winning. Even the lowest compression levels will generate additional plots without requiring too much computing power. A significant benefit with a relatively small amount of work!
Change in farming strategy
In June 2024, a hard fork comes into effect. Then, the plot filter will be reduced by half and will start passing twice as many plots. The number of plots designated for decompression will double, and the miners will surely feel it more strongly.
Farmers, therefore, need to make sure that after activating the hard fork, their equipment will not be overloaded. For this reason, Chia has prepared a set of tools that will allow farmers to adjust the compression level to the power of their miners. The Bladebit plotter has a simulation function, which allows estimating the amount of farming space based on the compression level and hardware configuration.
Updates in the user interface
The changes described above are reflected in the user interface. In version 2.0 of the Chia reference client, we get access to plot compression. Support for this function can be enabled in the new "Harvester" tab. Remember that farming with a processor using compressed plots will use approximately an additional 500 MB of RAM. By default, half of the processor's threads are used.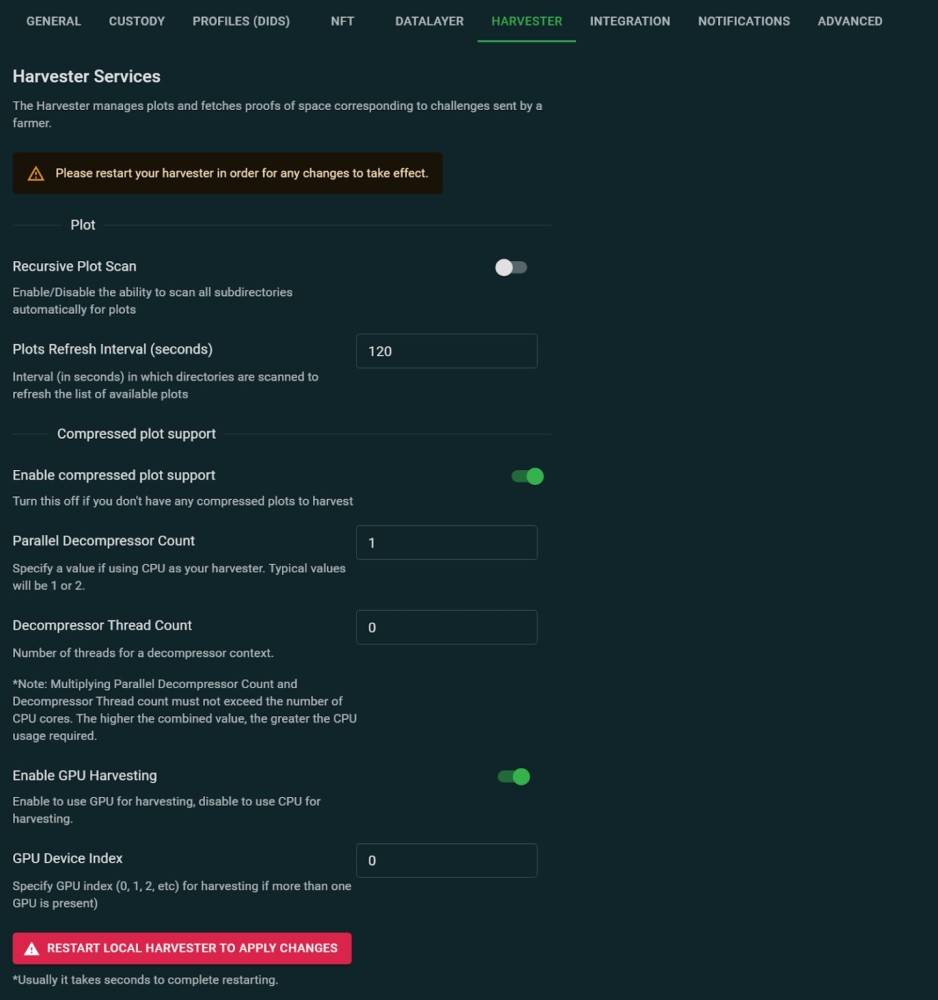 Source: chia.net
In version 2.0 of the client, there is also a "Farm" tab. It shows the most essential functions of our farm. Clicking on the "Sync status" field will allow a quick review of the blockchain. The "Plots passing filter" section will reveal any irregularities related to the harvester's work. The "Missing signage points" field will inform us about any instabilities in our internet connection. Users also get access to pool information if they are in one.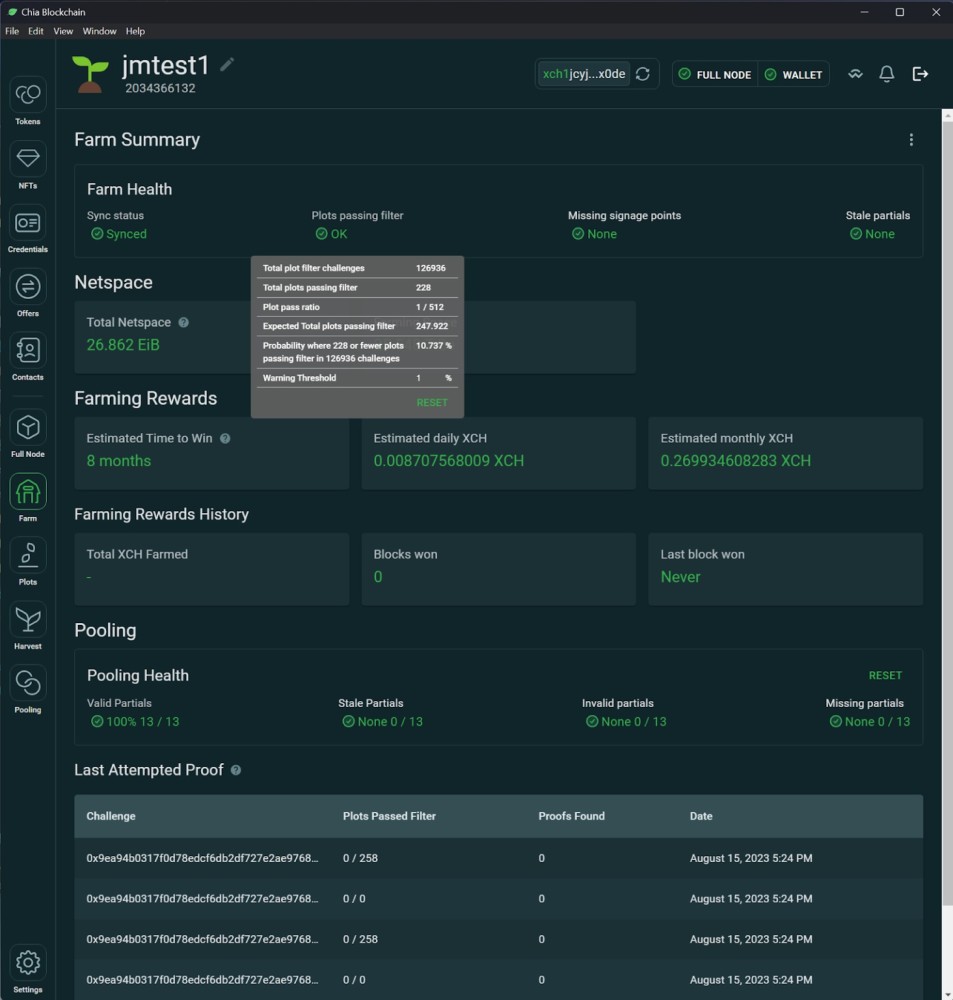 Source: chia.net
Beyond the "Farm" tab, we also get a "Harvester" section. Here, we can inspect raw and effective disk space, thus recognizing the space saved on plot compression. In the new tab, we'll also see a graph depicting data transfer delays. What are they due to? Compressing plots requires their subsequent decompression. The processor and graphics card need time to perform this operation. Hence these delays. With this graph, farmers will be able to quickly identify problems related to hard drive delays for different compression levels.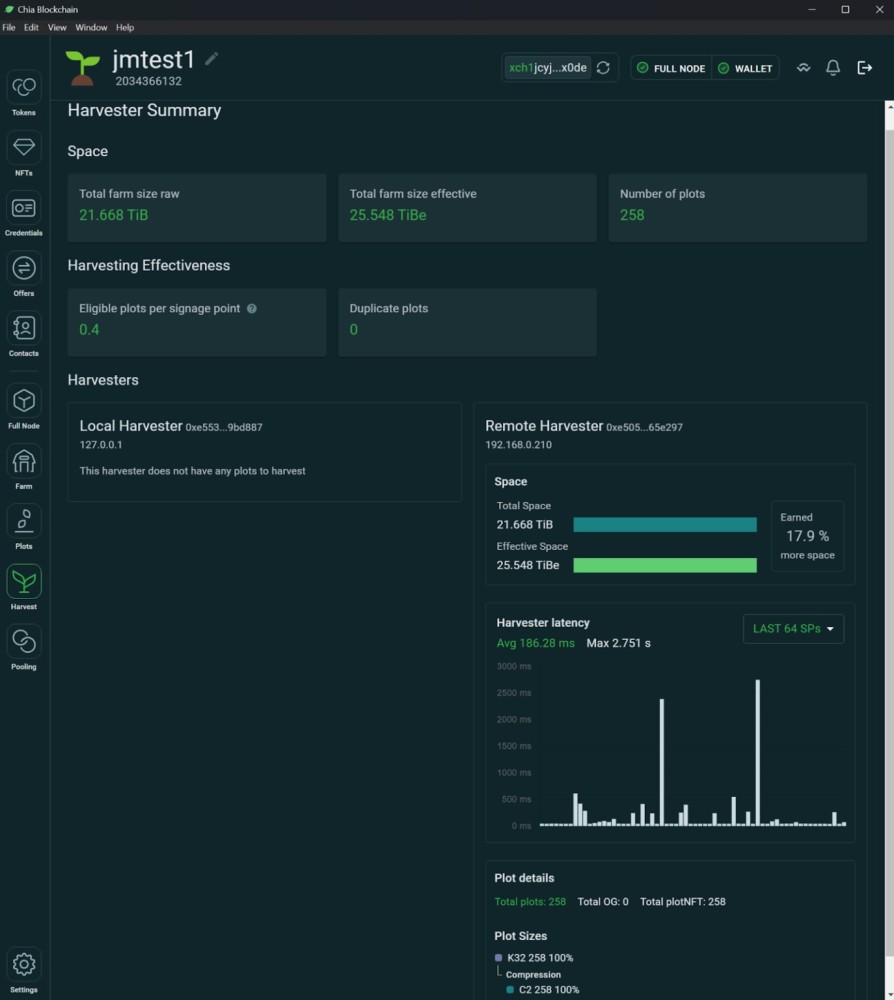 Source: chia.net
The last useful novelty in the user interface is support for a local address book. The wallet owner will be able to save various XCH addresses, identified identifiers (DID), or domain names in the form of contacts - just like on a phone. This will certainly make identifying individual transactions easier.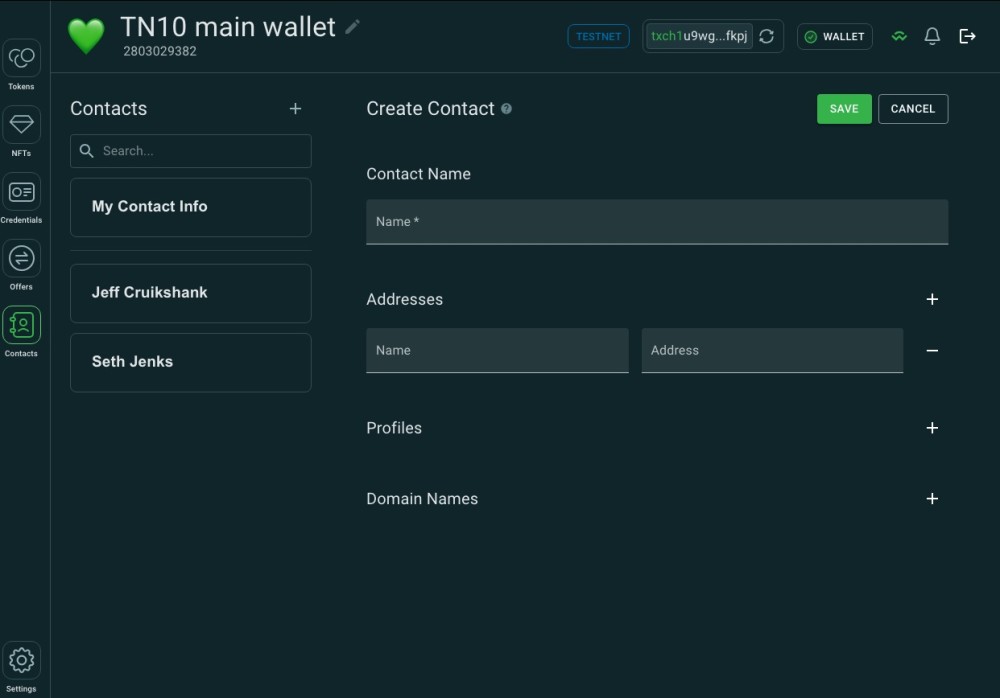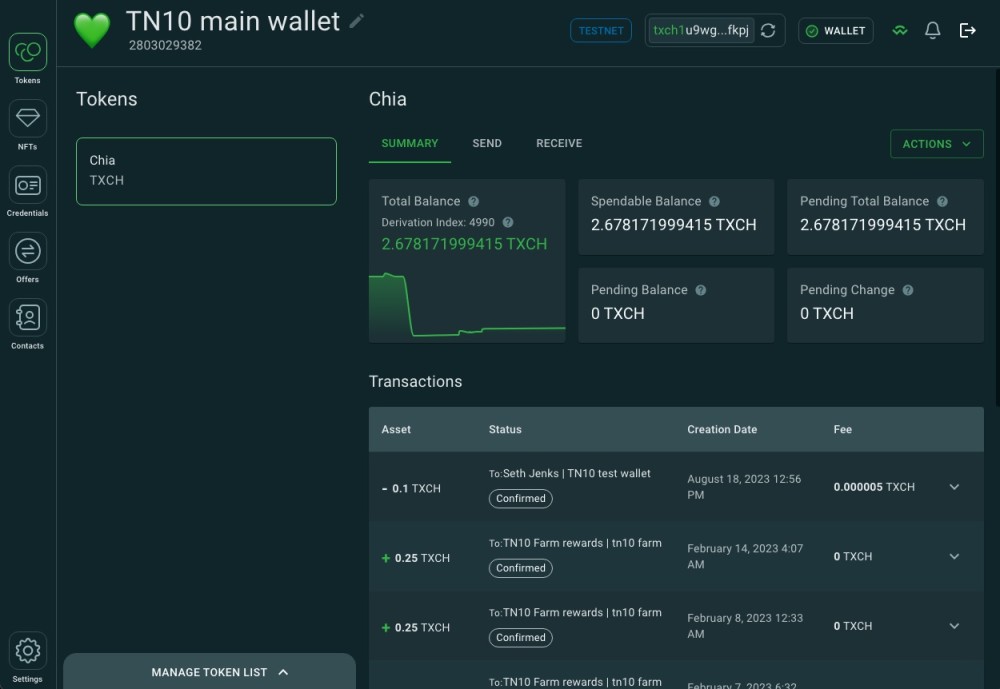 Source: chia.net
Summary
The latest update of the Chia reference client is not just a handful of improvements in the user interface. These are also under-the-hood enhancements. Of particular note is full support for plot compression, thanks to which Chia miners will be able to generate profits much faster with a relatively small amount of additional work. For some time now, it's been possible to create plots using graphics cards. Chia developers have ensured that this mechanism is not abused, and the blockchain remains faithful to the Proof of Space and Time principle. The 2.0 update is a significant milestone in the Chia ecosystem and paves the way for further innovations.