Kopalnie Krypto Team - Tuesday 1 August 2023
Harvey miners - Multi-functional devices ready for any task
Our team wholeheartedly believes in the Chia Network project and foresees its dominance over other cryptocurrency projects. So far, we have built a lots of high-quality mining rigs and equipped our clients with them. We see no reason why they would cease farming the eco-friendly cryptocurrency that Chia is. However, we take into consideration the fact that some might want to discontinue mining. What then? Will they be left with obsolete equipment? Nothing could be further from the truth! Our mining rigs hold even greater potential than meets the eye.
History doesn't repeat itself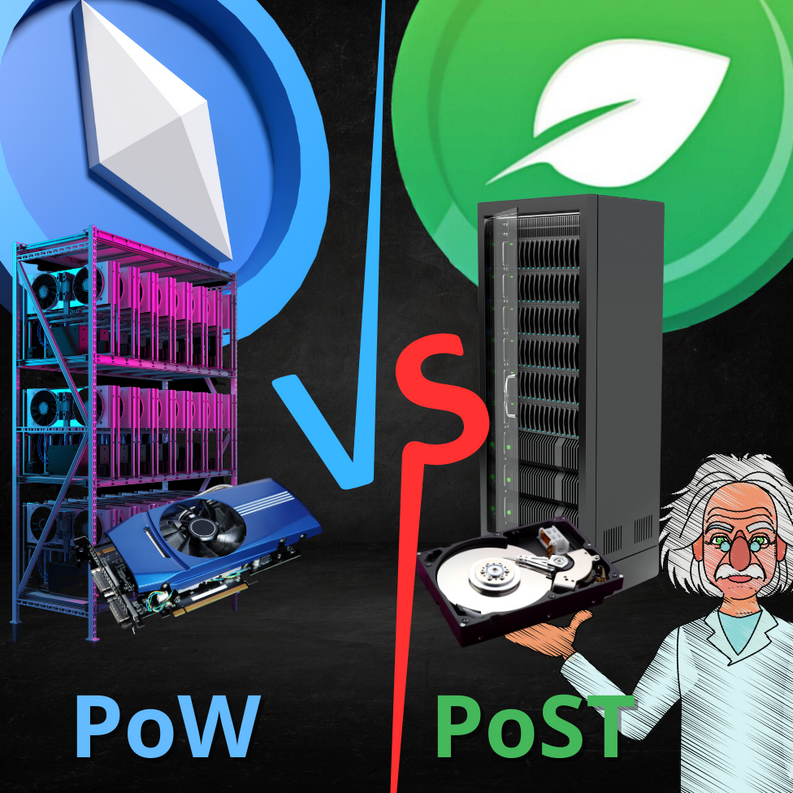 Some time ago, we mentioned a difficult situation in the Ethereum world. Difficult, of course, for miners who lost the ability to mine ETH with their hardware after the consensus method changed from Proof of Work to Proof of Stake. They were left on their own with a massive amount of graphics cards, which they struggled to sell, and if they did, it was for a ridiculously low price. It's hard to talk about any return on investment in such a scenario.
For Ethereum miners, and in fact, most devices of this kind mining cryptocurrencies based on the Proof of Work method, the only option for reusing the hardware is to sell it entirely or in parts. In reality, repurposing such a mining rig doesn't make much sense. Typically, they come equipped with mediocre processors, minimal amount of RAM and a basic hard drive with low capacity. Sure, one could consider using such a mining rig for office tasks, but let's be honest - a large aluminum frame wouldn't look good on a desk. And what about gaming? Well, we could use one or two graphics cards and a power supply. However, everything else would require significant changes, and that boils down to one thing - it's better to build a dedicated computer from scratch.
Fortunately, for Chia farmers, the mining rigs used by the Proof of Space and Time method are entirely different constructions that still hold many interesting uses after transitioning to "cryptocurrency retirement". We're primarily talking about the mining rigs of our project, which we design with versatility in mind.
Home use computer
The mining rigs we design, regardless of the model, work perfectly for home use. Writing texts, creating multimedia presentations or working with complex spreadsheets won't pose any problem. Browsing the internet will also be comfortable. Moreover, due to the excessive amount of RAM for a home computer, opening numerous browser tabs won't even stress the hardware. Also, there's no need to worry about aesthetics. Our mining rigs are built in high-quality cases that, despite their professional application, look elegant and tidy. They certainly won't be an eyesore in our homes.
However, the key component of these mining rigs is the hard drives. It's undeniable that an average home user will never utilize such vast storage space. Nevertheless, there's no need to fret since some of these storage devices can be safely removed and resold.
Workstation for creators and engineers
Our mining rigs hold even more potential. They feature one or two high-performance processors and substantial amounts of RAM. This makes them an excellent foundation for a workstation for multimedia creators and engineers. All we need to do is install a dedicated graphics card for workstations (such as Nvidia Quadro or AMD FirePro), and we instantly get a powerful array of functionalities. Photo editing, video editing, and music production become as pleasant as a walk in the park. The computer won't even break a sweat. For engineers working with CAD software, there's good news too - this hardware is more than suitable for such applications.
Once again, the storage space is worth mentioning. Raw film materials and other projects can reach sizes measured in hundreds of gigabytes. With our mining rigs, there's no need to worry about running out of space.
Gaming computer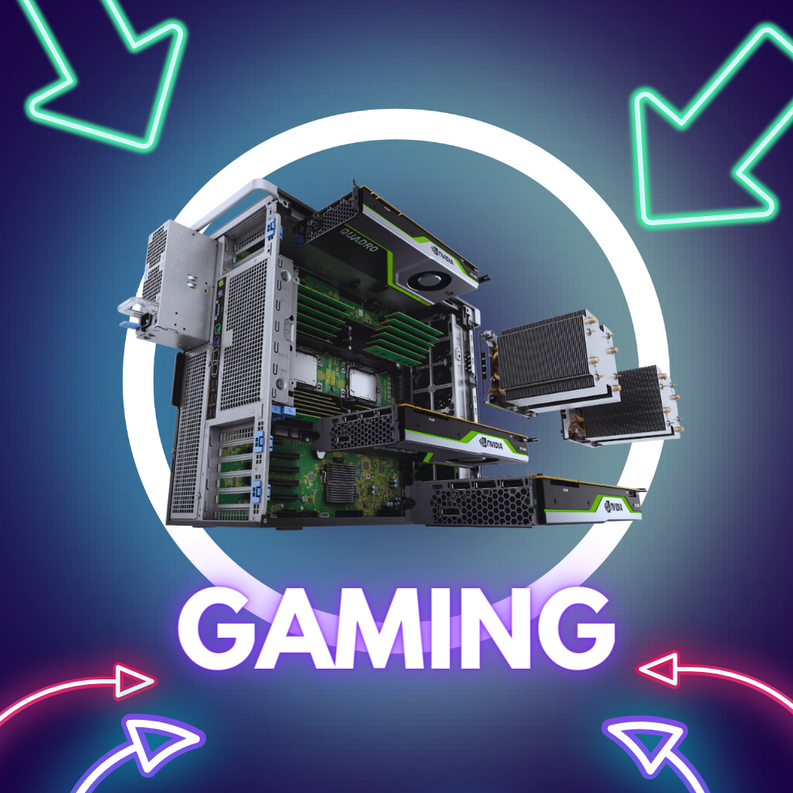 What about gaming on a Chia mining rig? No problem! We have at least one powerful processor and plenty of RAM. We also have such a vast storage space that, after installing all the games from the library, we'll still have space for at least twice as many. The only missing ingredient is the most important one - the cherry on top, which is the graphics card. We can install any graphics card that fits in the case. The power supply has a significant power reserve, so no worries - it'll hold up. Our mining rigs are equipped with efficient cooling, so high temperatures won't be an issue. All that's left is to connect your favorite peripherals and enjoy comfortable gameplay.
Home file server (NAS)
We're gradually moving away from typical user scenarios and touching partially on business applications. Nevertheless, this hidden aspect of mining rigs might interest individuals who store substantial amounts of data, like photos and videos.
We all possess important data. Typically, these are family photos or video materials - unique memories that can't be recovered if lost. Coincidentally, our team also has experience in servicing computer hardware, which allowed us to observe people's data storage habits. Important files are usually scattered across various corners of hard drives or spread among different flash drives and memory cards. It's complete chaos, not to mention backups.
Creating a place to store all our data where automatic backups are performed would be a fantastic idea. This is where a file server (NAS) comes into play. It's nothing more than a computer equipped with numerous hard drives that we can access through the home network. Each user can connect to such a server and store their data on it. The drives can be combined into arrays. In simpler terms, individual drives can be combined into one massive drive. Some of the drives can also be dedicated to backup purposes. If one drive gets damaged, you simply replace it, and no data is lost.
Fortunately, our mining rigs meet all the requirements of data servers, even those used in large enterprises.
Universal enterprise server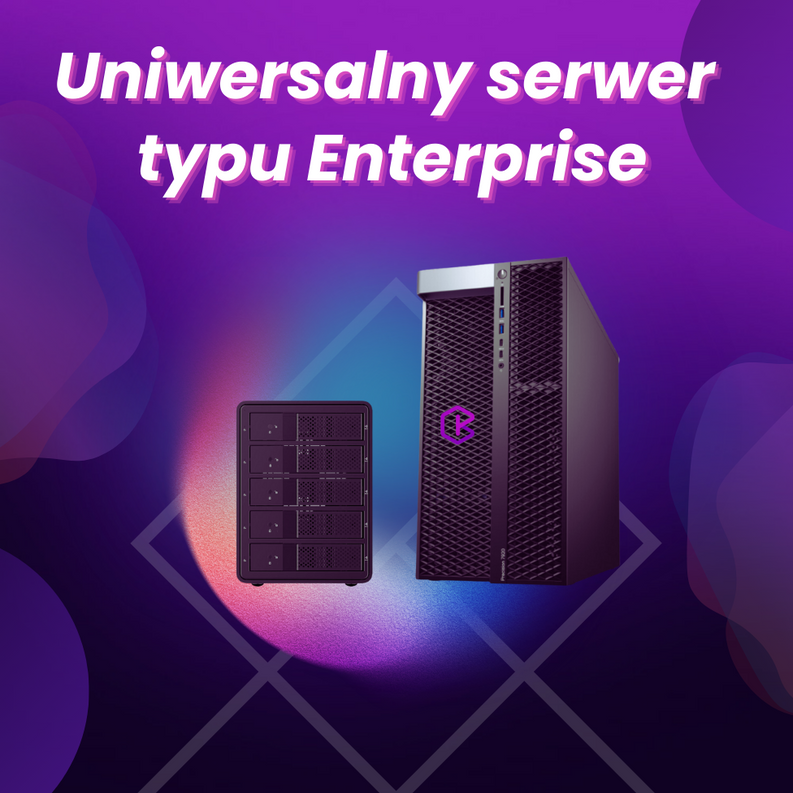 In the previous section, we mentioned using our mining rigs as data servers. In a business context, that's just the tip of the iceberg. In reality, they can be whatever the server administrator desires. They can serve as the aforementioned data server, but also as an Active Directory domain controller, a virtualization server, web hosting or a database server. In this case, the applications are endless, and the enterprise sector will surely benefit from our hardware.
Summary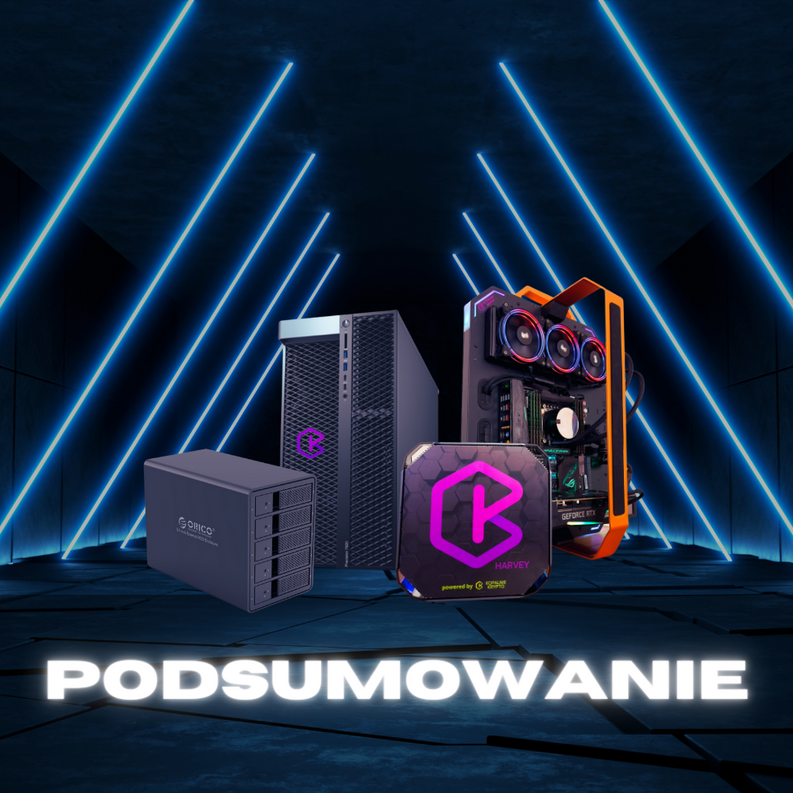 The Chia mining rigs we create are more than mere farming devices. Aligned with the ecological spirit represented by the Chia Network, we aimed to design universal constructions suitable for reuse. With minimal or relatively low time and financial investment, they can be adapted for nearly any purpose. It's safe to say that the Harvey brand embodies hardware swiss army knives.